About Boyle TCS LLC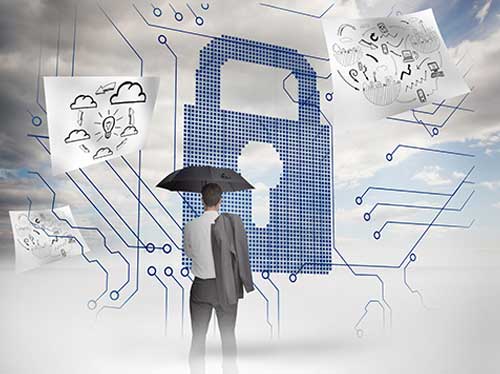 Boyle Technical Consulting Services LLC is a Veterans Affairs Certified Service-Disabled Veteran-Owned Small Business (SDVOSB) formed as a single-member limited liability company (SMLLC) by Devin Boyle, a certified cloud security architect and engineer. Devin has architected, engineered, operated, and advised for enterprise Department of Defense (DoD), Intelligence Community (IC), Federal, and commercial clients migrating workloads into Amazon Web Services (AWS). He has been involved in all aspects of build and sustain lifecycles including the gathering of requirements, planning, designing, implementation, testing, and daily operation. During each phase, careful consideration is taken to recognize the rapidly evolving cloud environment, how it differs from on-premise, and focus on its cost and performance characteristics while still aligning with public and commercial sector policies such as the DoD Cloud Computing SRG, DoD SCCA, DISA CCIs, CNSSI 1253 (National Security Systems), NIST 800-53 Rev 4, and industry best practices.
Do you have adept and certified personnel resources?
Leveraging Certified Cloud Security Professionals
Matrix based on DoD Directive 8570.1 emphasizing the importance of a standardized certification baseline. Those highlighted and emboldened in yellow are held by Boyle Technical Consulting Services LLC.
DoD Baseline Certifications
Cloud Security Professionals provide public and commercial sector clients an immediate means to baseline a contractor's knowledge mitigating risk. This is crucial in a growing and complex field where individuals will fill the demand and firm backlog, but may not have the knowledge, skillsets, or expertise to meet requirements or client expectations. Seeking and relying on individuals and firms with well-known, recognized, and industry respected certifications is an initial step in the right direction.
Public sector markets, such as the Department of Defense (DoD), have recognized the importance of a standardized certification baseline and shaped directives mandating the implementation within the DoD (e.g., DoD Directive 8570.1.) The directive continues to update the DoD's Information Assurance (IA) and Computer Network Defense (CND) matrix categorizing and aligning high-level roles with industry governed and DoD approved certifications. Although, the matrix itself still lags in identifying cloud-based roles and certifications, in the future, one could expect it to reflect more vendor-agnostic, cloud-specific security certifications (e.g., ISC2 CCSP or similar.)
Boyle Technical Consulting Services focuses its efforts on a balanced blend of vendor-agnostic and vendor-specific, technical, cloud certifications to exceed client requirements and expectations.
Need a closer look at services offered?
Government Contracting Information
Company Information
Entity Name: Boyle Technical Consulting Services LLC
DUNS Number: 080519604
CAGE: 7ST64
Contract Vehicles
Prime Contract
Service-Disabled Veteran-Owned Small Business (SDVOSB) Sole Source and Set-Aside
Subcontract
8a Sole Source and Set-Aside
NAICS Codes
541511: Custom Computer Programming Services
541512: Computer Systems Design Services
541519: Other Computer Related Services
541690: Other Scientific and Technical Consulting Services
PSC
R425: Support-Professional: Engineering/Technical
R415: Support-Professional: Technology Sharing/Utilization
R499: Support-Professional: Other
541690: Other Scientific and Technical Consulting Services